Practice EPariksha Online MMD Final Exams
When you feel that you are advancing enough in your studies or getting close to that visit to the Regional Exam Center or taking the test at an "On Site Testing School", you may want to request a "Practice Final Exam" to check your progress.
All Practice final exams are now done directly through the online study site. I am no longer generating them manually

This feature already exists in the installed software.
When you log in to your account you will now see this icon which will take you to exam creation.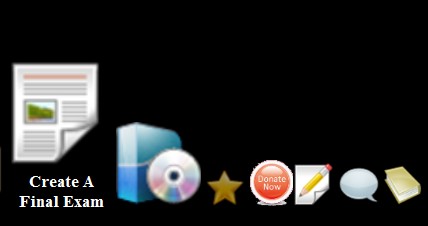 After your exam has been generated you will see the icon below flashing the next time you log into your account.

When you click on final exam, the following will appear listing the choices you requested. Choose "Take Exam".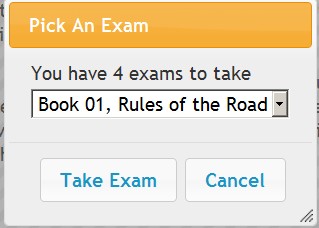 The number of questions and passing score are based on the testing criteria of the exam room.
Book 01, Rules of the Road 90%
Book 02, Deck General 70%
Book 03, Navigation General 70%
Book 04, Deck Safety 70%
Book 11, Engine Room General 70%
Book 12, Engine Room Electrical 70%
Book 13, Engine Room Steam 70%
Book 14, Engine Room Motor 70%
Book 15, Engine Room Safety 70%

When you reach the end if the exam you will get a message informing whether you passed or not. Practice exams are recorded to your score history as well.
Click the Download and get the Software and install to start the test of practice of epariksha types


URL: HTML link code: BB (forum) link code:
© Marine Notes - MMD Exams India and Basics (M&K Groups Ltd)